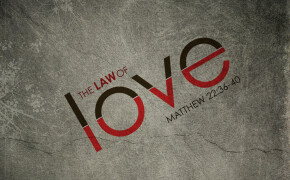 Everyone messes up! And when I mess up I really hope that you will forgive me. I hope you will look past the offense into my heart to see that I'm really not a bad guy, that I didn't mean to hurt you so much. I hope you will cut me some slack and give me a break – I hope you will really, truly forgive me from your heart. BUT on the other hand, when YOU mess up, when YOU hurt ME – well, now, that is really a serious offense!!!! I'm going to have to think about this forgiveness stuff! ------ Is this the way it's supposed to work?
Obviously not! We are COMMANDED to forgive! And think about it… the fact that we arecommanded to forgive means that there will be offenses, hurts, disappointments, injuries that will require deep forgiveness. Take a look at Colossians 3:12-13…
Put on then, as God's chosen ones, holy and beloved, compassionate hearts, kindness, humility, meekness, and patience, bearing with one another and, if one has a complaint against another, forgiving each other; as the Lord has forgiven you, so you also must forgive.
May God grant us strength in our homes and church and work place to be agents of God's Awesome Grace! Happy forgiving!